І option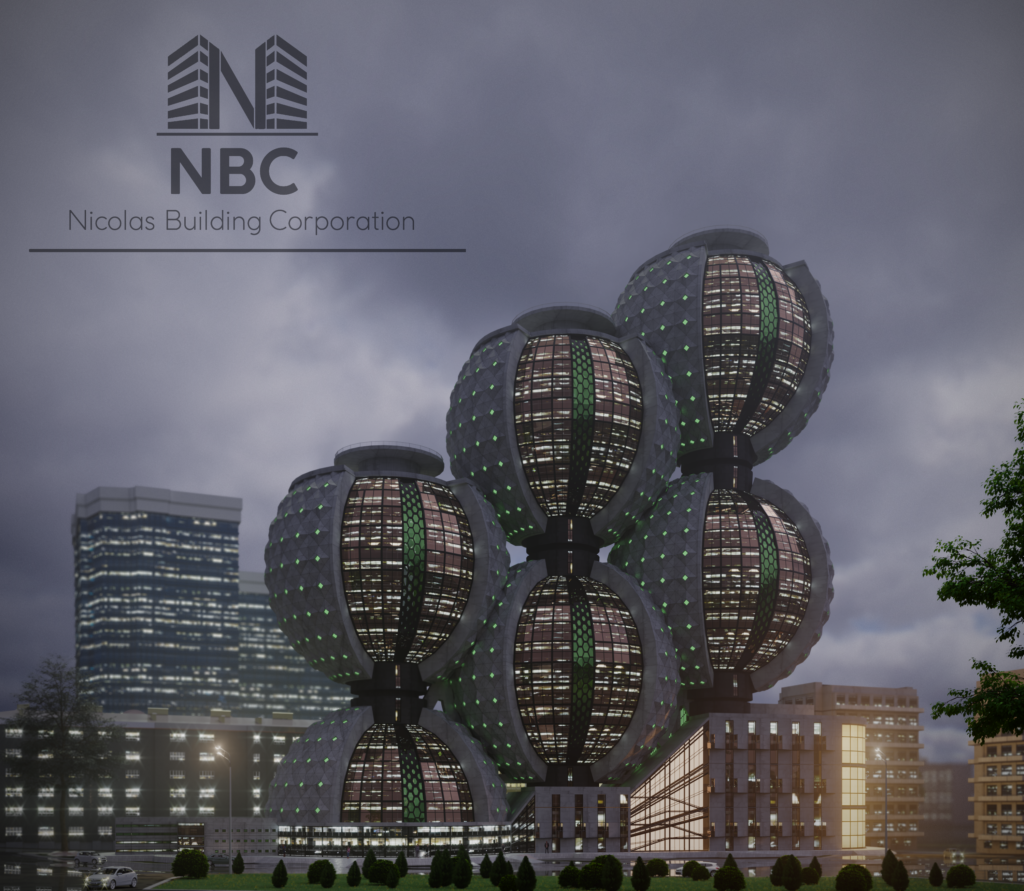 The building is designed in a futuristic style. There is a modular system in this option, which helps you to make different building configurations combinations depending on the customer's request.
The frame of the building is represented by cantilever-barreled system. The facade is made of composite panels; a truss structure is used to implement the solution in this option.
There are restaurants, cafes, shops and entertainment venues on the ground floors of the building. There are also three helipads on the roof.
ІІ option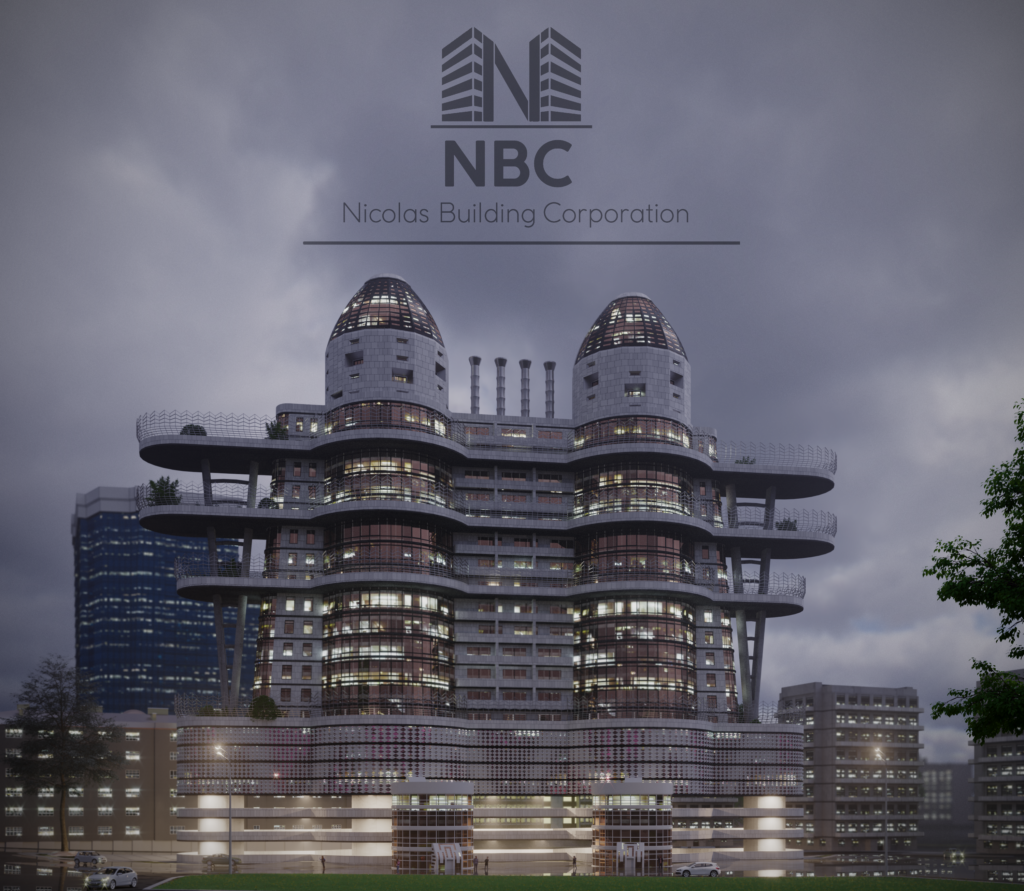 The building represents a combination of a cantilever-trunk system with a grid of columns, as well as a truss beam. It is designed in steampunk style.
The facade is decorated with composite panels. There is  large parking on the first three floors of the building, there is shopping and entertainment center on the next four floors, which has much space for shops, beauty salons, modern cinemas, amusement rides, as well as food courts for every taste.
Recreation areas are located between the floors, which can be used as terraces by the residents.
ІІІ option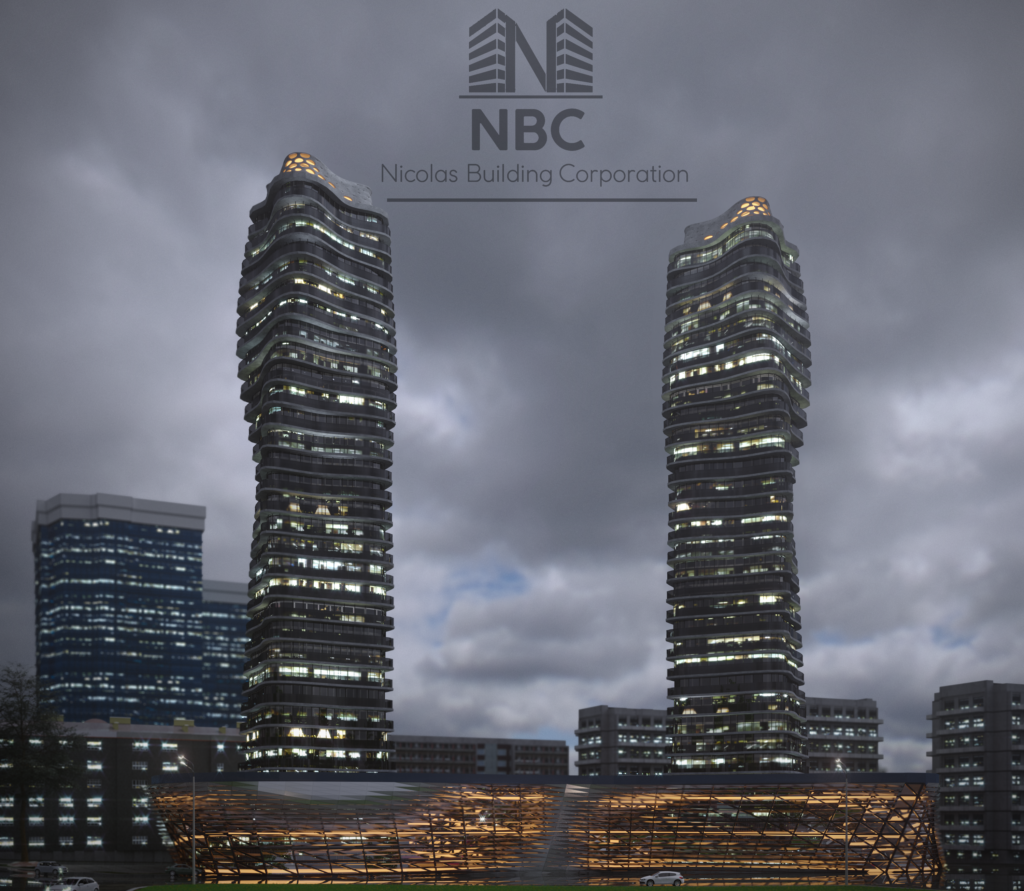 This building is designed in organic architecture style.
The frame of the building is a grid of columns with a cantilever-barreled system.
A spacious underground parking is provided here, as well as a large shopping and entertainment complex located on four floors, on the roof of it there is a place for a recreation area which can be used by the guests and local residents. The upper floors of buildings can be used as penthouses, observation decks or greenhouses.